You can Count on Trotter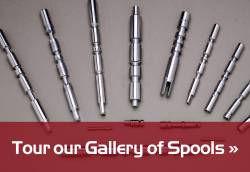 Industries that require precision machining and attention to the finest details count on Trotter Manufacturing due to our superior technology and unparalleled expertise. With our precision machining know-how and high performance standards, we provide the closest tolerance precision-machined parts, reduce production costs and improve overall quality and time-to-market.
For prototyping, finishing, sub-assembly or even emergency machining needs, Trotter Manufacturing delivers
the precision-machined parts you need, when you need them.
Industries Served:
Mobile Hydraulics

Industrial Equipment/OEM

Agricultural
Heavy Equipment/Off-road

Mining

Cranes